Our executive team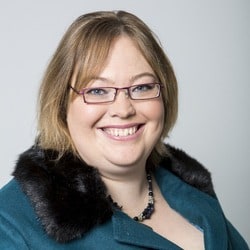 Gian Wild, CEO
Gian Wild is the CEO, Founder and President of AccessibilityOz, established in Australia in 2011 and the United States in 2015. Gian has worked in the accessibility industry since 1998. She worked on the first Level AAA accessible website in Australia (Disability Information Victoria) and developed one of the first automated accessibility testing tools, PurpleCop, in 2000. She spent six years on the W3C Web Content Accessibility Guidelines Working Group contributing to the development of WCAG2 and is currently a member of the Automated WCAG Monitoring-Community Group. Gian is on the Higher Education Content Steering Group for Accessibility Switchboard, the Secretary of the OZeWAI conference in Australia, and she is a committee member of the ICT Accessibility Testing Symposium conference in the United States. She also chairs two of the symposiums sub-committees: the Mobile Testing Sub-Committee and the Native App Testing Sub-Committee. The committees work to create up-to-date mobile accessibility testing guidelines.
Gian often speaks at web and accessibility conferences around the world. She spoke at the United Nations on the importance of accessibility at the Eighth session of the Conference of States Parties to the Convention on the Rights of Persons with Disabilities. In 2017, Gian was nominated as Australian of the Year. In 2019, Gian was inducted into the Centre For Accessibility's Australian Access Awards Hall of Fame as their Accessibility Person of the Year.
Email: gian@accessibilityoz.com
Sheryl Dwyer
Operations Manager
Sheryl Dwyer is a web accessibility specialist with 10 years' experience working in Victorian Government web services. She has worked on major website redevelopment and design projects, notably the development of the AAA accessible DiVine website, as well as advising on Whole of Victorian web standards.
As the owner of Lukeira Consulting, Sheryl provided web accessibility solutions to both public and private companies including Public Transport Victoria, State Revenue Office, and August Marketing.
As the Operations Manager at AccessibilityOz, tasks range from staff management to project management. Co-ordination of projects from proposal stage to project completion is an area of expertise, as well as liaising between clients and project staff. Providing a high level of professionalism whilst managing relationships, deadlines, and staff is a priority. In her role as Operations Manager, Sheryl will continue to be able to address the web accessibility needs of her clients.
Email: sheryl@accessibilityoz.com
Tom Lawton
Accessibility Development Lead
Tom brings more than 12 years of experience in systems and operations development across the Software Development Life Cycle, most recently on designing, developing and maintaining accessible web applications using Python, PHP and Perl; Angular and VueJS; Bootstrap 3/4, Semantic UI and Materialize CSS.
He is passionate about positive user experiences and dedicated to making the web accessible through proper user-interface and usability design.
As well as working on the development of AccessibilityOz products including OzART and OzPlayer, Tom works with client design and development teams to help them to create accessible software solutions.
Tom is also a regular participant in accessibility meetups and forums.
Email: tom@accessibilityoz.com
Megha Rajopadhye
Accessibility Test Lead
Megha has been in web testing for more than 5 years and has primarily worked in the Logistics and Education domains. At AccessibilityOz, Megha is responsible for using OzART to test the automated and manual accessibility of projects. She also leads the testing team.
Megha provides her input in complexity and effort estimations. She conducts scope analyses on complex projects to decide on the pages to be audited. During the testing stage, she assigns and works with other testers to get the project to completion. Megha is also highly skilled at composing reports, and is able to complete, compile, provide quality assurance and send reports to clients. She is present during client walkthroughs to answer any queries from the client about the audit report.
Megha is very excited to help others learn about web accessibility with AccessibilityOz.
Email: megha@accesibilityoz.com