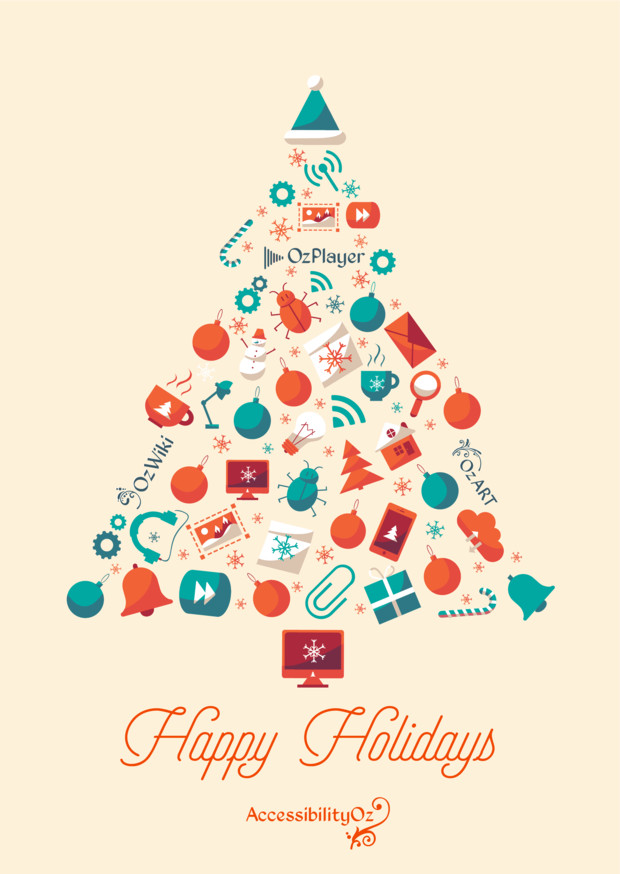 A quick look back at 2021…
Where we went
It's been another unprecedented year for everyone, AccessibilityOz included. We stretched our digital footprint at 11 virtual conferences, many of which featured our CEO Gian Wild's presentation on Mobile Accessibility: Testing Mobile Sites and Native Apps for Accessibility, including:
In addition to conferences, we took on a two-part webinar series with CommonLook in March.
How we grew

In 2021, we celebrated AccessibilityOz's 10th birthday! To mark the occasion, we presented a new webinar, 
The History of Web Accessibility
, alongside the third installment of our A11y Wizard Hour Q&A series.
What we improved
| | |
| --- | --- |
| | The newest release of our automated accessibility testing tool, OzART, boasts improved statistics and reporting, along with an updated CSS and HTML validator. |
| The latest update to our accessible video player OzPlayer provides support for streaming audio and video formats, as well as a wider range of subtitle formats. | |
Wishes for a healthy and joyful holiday season!