Training and Workshops in DC, the Bay Area and free accessibility webinars!
Accessibility Workshops
Find us at the 4th annual ICT Accessibility Testing Symposium in Washington, DC! CEO Gian Wild will be presenting and running training on several topics:
Mobile Accessibility Testing Workshop
Monday, September 30th
Where are you with your iOS and Android accessibility compliance? This full-day session will teach you how to test the accessibility of responsive, m-dot sites and native apps thoroughly and effectively and build the confidence within your team.
Register for the Mobile Accessibility
Testing Workshop.
Accessibility Testing for Beginners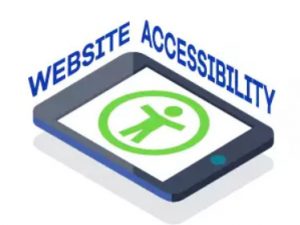 Thursday, October 3rd and Friday, October 4th
Haven't been to an ICT Accessibility Testing Symposium before?
Check out this preview video
, which introduces the keynote speaker, accessibility activist and W3C Web Accessibility Initiative (WAI) team member Shawn Lawton Henry, and expands on this year's theme:
Perfecting Traditional Methods, Tackling Emerging Interfaces.
Accessibility Webinars
It's no secret that the mobile phones are one of the most important devices of the century. But how many people are actually making their content accessible for mobile?
Mobile accessibility is very different from web accessibility. In this webinar, our CEO Gian Wild will take you through what mobile accessibility is and how to test it. Join us on Thursday, October 10th for this free webinar from 3Play Media!
Register for Mobile Accessibility Toolkit.
Whether your vendor tells you this product is accessible or not, it is up to you to gauge the accessibility compliance of any products you purchase. If you purchase and use an inaccessible product, it isn't the owner of the product that gets sued – it's you. So what can you do to really assess a product's accessibility compliance without spending a week doing a comprehensive accessibility audit?
Join us for our upcoming free webinar, "Procuring Accessible Products," on Tuesday, October 15th! In this webinar, Gian Wild details some quick testing that will determine the accessibility compliance of a product in under two hours.
This webinar is being presented twice to accommodate multiple time zones.
Want to see where we'll be next? Come learn from the experts!
Check out our Conferences page for upcoming webinars, presentations, workshops and more.
An invitation from our CEO:
Let's connect! You'll find me in Washington DC, New York, Portland Oregon, Seattle and San Francisco over the next couple of months. Send us an email at sam@accessibilityoz.com to set up a time to chat about accessibility.

See you soon!

Gian Wild