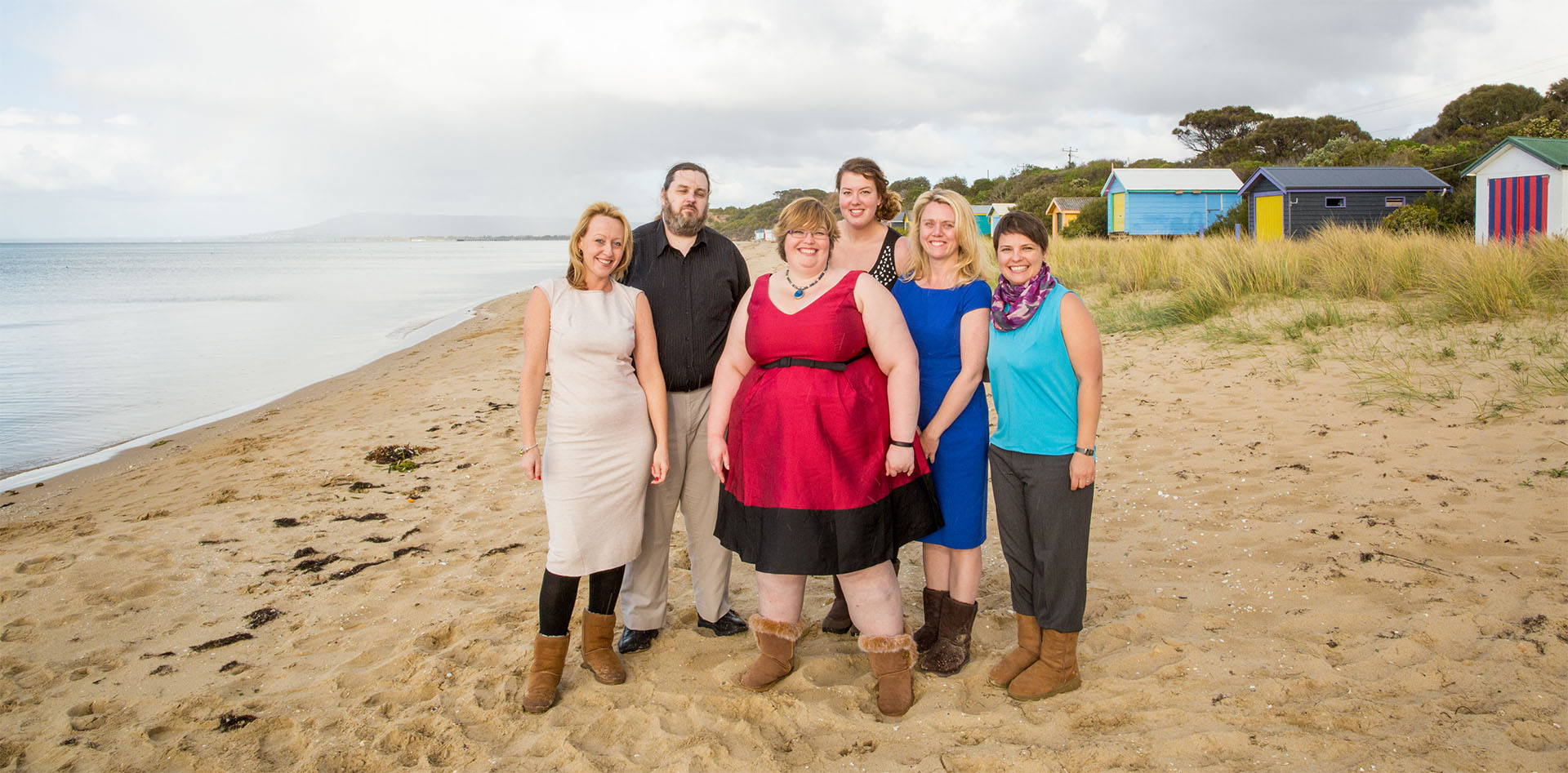 It's been another busy year for AccessibilityOz with events in the United States, Australia, Canada, Chile, Italy, France, Switzerland and Germany. We kicked off the year at CSUN, with Gian, our CEO, and Alison, our Senior Accessibility Specialist, running an exhibit booth. In June, Gian spoke at the 8th Conference of the State Parties at the United Nations in New York on the importance of web accessibility. And we finished the year promoting the first ever web accessibility documentary: to see a preview visit the OzPlayer site.
AccessibilityOz opened an office in New York, with staff also in Portland and Washington DC.
We are also pleased to welcome Sarah Duke and Rafal Charlampowicz to the AccessibilityOz family. Sarah has been running AccessibilityOz projects and liaising with clients since July; in her previous role she was importing French Wine in a small family business, so expect some impressive dinners and events in the future! Rafal is our Screen Reader Specialist, who has worked on the accessibility of the Amazon Kindle!
To keep up with AccessibilityOz news, please follow @accessibilityoz on Twitter.

We are pleased to announce that we now offer OzART as an installation, for companies that have numerous web sites requiring automated testing. Matt, our Chief Technical Officer, and the OzART team have built some great new features, including the ability to find movement on any page and keyboard traps. We'd be happy show you the OzART results of your site; get in touch if you're interested.

Thanks to Charlotte, one of our Accessibility Specialists, we released a couple of hundred mobile errors to OzWiki. OzWiki has always focused on bad examples of accessibility, but we will be releasing good examples as well in 2016. If you have some good or bad examples of web accessibility, please send them to us!
You can access OzWiki for $39 a month or $350 per year. If one of your examples gets used in OzWiki you automatically get a free three-month license!

We are proud to say that OzPlayer remains fully accessible and is now being used around the world, including by iCanConnect (established by the Federal Communications Commission), Accessing Higher Ground conference, University of Edinburgh, the Swedish Post and Telecom Agency and Anti-Discrimination Commission Queensland. In many cases, OzPlayer is free to use so check it out.